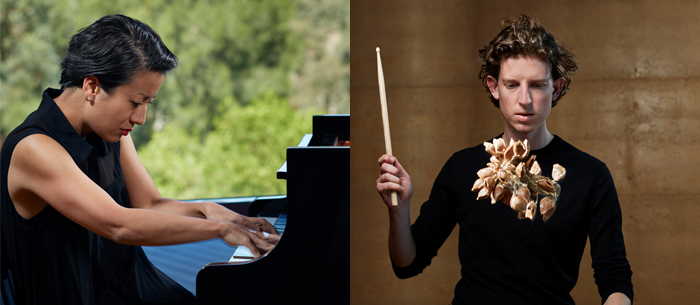 FutureMakers
Aura Go, piano and Matthias Schack-Arnott, percussive artist, are the 2018-19 FutureMakers artists.
Musica Viva's FutureMakers discovers and enables Australia's musical leaders of tomorrow. I have the privilege of leading this bold initiative as Artistic Director.
Central to their time on the program is the conception and development of an ambitious, music-centred performance project.
Across their two years in the initiative, they are also be provided with mentoring from inspiring professionals, introductions to a strategic network, performance opportunities, and funding and support to create their own work. Dynamic in content and delivery, their new works are unashamedly contemporary and experiential, created for diverse audiences.
Major funding for Musica Viva FutureMakers has been provided by the Berg Family Foundation. Additional support has been provided by UKARIA Foundation, Geoff Ainsworth AM & Johanna Featherstone, Tom Breen & Rachel Kohn, and Creative Partnerships Australia.
We're so grateful to these people, helping create a future for music with us.