Australian artist Genevieve Lacey creates sanctuaries in sound.
Using found and environmental sounds as well as newly composed material, Genevieve creates poetic, sensual worlds in which it is possible to be deeply attentive. The practice of listening is central to her works, which are always created collaboratively. Recurring preoccupations include flight and birdsong; tracing passages of time and light in sound; reframing old rituals for contemporary times.
Her works include Pleasure Garden (sound installation recently experienced by 30,000+ people in Australia and Europe), Soliloquy (participatory music-dance ritual), Recorder Queen (semi-animated documentary film, released 2020), one infinity (Australian-Chinese music-dance performance), Life in Music (radio series), en masse (music-film live installation) and Namatjira (theatre work and documentary film).
Genevieve's creations combine her skills as performer, composer and curator. Always seeking to connect people and ideas, her works are experienced in a huge variety of contexts. Current collaborators include filmmakers Amos Gebhardt and Sophie Raymond, writers Alexis Wright and Chloe Hooper, choreographers Gideon Obarzanek and Stephanie Lake, ornithologist/composer Hollis Taylor and Antarctic scientist Steven Chown.
As a recorder virtuoso, Genevieve has commissioned, premiered and recorded works for her instrument by composers as wide-ranging as Australians Liza Lim, Elena Kats-Chernin, Brett Dean, Lou Bennett, Andrea Keller, Hollis Taylor, Paul Grabowsky, Ben Frost, as well as Erkki-Sven Tuur (Estonia), John Surman (UK), Max de Wardener (UK), Jan Bang (Norway), Christian Fennesz (Germany) and Nico Muhly (USA). She appears as a soloist with orchestras including Australian Chamber Orchestra, City of London Sinfonia, Tapiola Sinfonietta and Concerto Copenhagen. Genevieve has performed at the Lindau International Convention of Nobel Laureates, for Queen Elizabeth II in Westminster Abbey, on a basketball court on Thursday Island with Australian indigenous ensemble The Black Arm Band, as a concerto soloist in the Royal Albert Hall for BBC Proms and at the opening night of the London Jazz Festival.
Genevieve is a member of the curatorial team for Rising 2020 and artistic advisor to UKARIA. She was Adelaide Festival's chamber music curator 2019, Melbourne Recital Centre's 2018 Artist in Residence, and founding Artistic Director of Musica Viva's FutureMakers 2015-19. Her work has won Australian Recording Industry (ARIA), Helpmann and Green Room awards, Churchill, Freedman and Australia Council Fellowships, Melbourne Prize for Music and the 2019 Sidney Myer Individual Performing Arts Award.
Elizabeth O'Donnell
Formal CV
Commissions
Recorder Queen: screenplay co-writer with director-animator Sophie Raymond and producer Clare Sawyer, Music Films, Screen Australia, ABC, Music & Effects, released 2020; Solveig: co-composer and performer for audiovisual work created with Amos Gebhardt (visuals), Paul Grabowsky, Daniel Herskedal (Norway), Max de Wardener (UK), in progress 2019- ; Soliloquy: concept and performer for participatory music-dance work commissioned by Melbourne Recital Centre, Australia Council for the Arts, Creative Victoria, created with director-choreographer Gideon Obarzanek, dancer-movement director Stephanie Lake, light Niklas Pajanti, costume Harriet Oxley, premiered 2018, touring 2019-; one infinity: a music-dance performance, created in collaboration with musicians from Jun Tian Fang (Beijing), composer Max de Wardener (UK), Beijing Dance Theatre, Dance North, choreographer and director Gideon Obarzanek, for festival appearances in Australia and China 2018-; Pleasure Garden: a listening garden, and interactive sound sculpture, created with Jan Bang (Norway), Robin Fox, Jim Atkins, Pete Brundle, for Sydney Festival, Centre for the History of Emotions, Melbourne University, Australia Council Music Board Major New International Work, 2015– ; Acoustic Life of Sheds: composing and performing a suite of new music for a rural property in north-west Tasmania, with Phil Slater, Marshall McGuire, Jim Atkins, for Big hART, 10 Days on the Island 2015; Life in Music: writing, performing, composing a series of five x 15-minute radio pieces, for ABC Radio National 2015; Conversations with Ghosts: creative collaborator and performer of a contemporary song cycle, with Paul Kelly, James Ledger, Australian National Academy of Music 2012–13; Namatjira: composer, music director and performer for the theatre show and full length documentary, for Big hART, Belvoir St 2010– ; en masse: creating, composing and performing a solo performance piece with film and electroacoustic sound, with Marc Silver (UK), for Melbourne, Adelaide, Sydney Festivals through the Major Festivals Initiative commission, 2010–.
Performances (selected)
Festivals include: The BBC Proms, Paris Festival d'Automne, Moscow Chekhov International Theatre Festival, London Jazz Festival, Barbican Sound Unbound, Norfolk and Norwich, Klangboden Wien, Seoul International Music Festival, Copenhagen Summer, Montalbane, MaerzMusik, David Oistrakh Festival Estonia, Adelaide, Sydney, Melbourne, Brisbane, Cheltenham, Huddersfield, Lichfield, Spitalfields, MOFO, White Night Festivals.
Performing as soloist with: Australian Chamber Orchestra, Concerto Copenhagen, City of London Sinfonia, English Concert, Academy of Ancient Music, Kymi and Tapiola Sinfonietta Finland, St Petersburg Chamber Orchestra, Korean Symphony Orchestra, Malaysian Philharmonic Orchestra, Melbourne Chamber Orchestra,Australian Brandenburg Orchestra, Melbourne, West Australian, Tasmanian and Queensland Symphony Orchestras.
Longstanding chamber music partners include: Marshall McGuire, James Crabb, Poul Høxbro, Karin Schaupp, Neal Peres Da Costa and Daniel Yeadon, Flinders Quartet, Jane Gower.
Discography
Soliloquy: Telemann's Twelve Fantasias for Solo Flute, with art by Heather Betts, 2018, ABC Classics; Line Drawings: music of Jacob van Eyck, with art by Brook Andrew, 2017, ABC Classics; Illuminatio: portrait CD of Erkki-Sven Tüür, including his recorder concerto Whistles and Whispers from Uluru, with Olari Elts (conductor) and Tapiola Sinfonietta, 2018, Ondine; Telemann: Sonatas, Sonatinas and Fantasias: 18th-century chamber works with Lars Ulrik Mortensen and Jane Gower, 2016, ABC Classics; Pleasure Garden: contemporary and 17th-century miniatures, 2016, ABC Classics; Heard this and thought of you: duos with accordion virtuoso James Crabb, 2015, ABC Classics; Re-Inventions: new Australian works with Flinders Quartet, by Elena Kats-Chernin et al. 2015, ABC Classics; Conversations with Ghosts: a contemporary song cycle with Paul Kelly, James Ledger, ANAM Musicians 2013, ABC Commercial; 3: baroque trios with Neal Peres Da Costa and Daniel Yeadon 2012, ABC Classics; Three Lanes: contemporary Australian jazz with Andrea Keller and Joe Talia 2011, AK001; Namatjira: music from the theatre show with Big hART and Ntaria Ladies Choir 2011; weaver of fictions: contemporary solo works for recorder 2008, ABC Classics; A Castle for All: music for complete calm, for use in children's hospitals 2008, Hush Collection Volume 8; songs without words: duets for recorder and guitar with Karin Schaupp 2006, ABC Classics; upon a time: a medieval fable for recorder, pipe and tabor with Poul Høxbro 2004, ABC Classics; Piracy: baroque music stolen for the recorder with Linda Kent 2002, ABC Classics; Il flauto dolce: an instrumental opera for recorder and orchestra with Australian Brandenburg Orchestra 2001, ABC Classics.
Artistic Director-Curator
Rising curatorial advisor 2019-20; Melbourne Recital Centre, artist in residence, 2018;UKARIA artistic advisor 2017-; UKARIA, guest curator for inaugural UKARIA 24, 2016; Musica Viva Australia, Artistic Director, FutureMakers Artistic Leadership Program, 2015–19; Wheeler Centre, Melbourne, creator, curator and presenter, Words and Music, 2014; APRA-Australian Music Centre, curator, live music, Art Music Awards, 2013–; Four Winds Festival, Artistic Director, 2008–12; Melbourne Autumn Music Festival, Artistic Director, 2000–03.
Honorary Positions
Chair, Board of Directors, Australian Music Centre, 2016–; Advisory Council, The New Approach (Myer, Fairfax, Keir Foundations), 2018–; Advisory Panel, UKARIA, 2015–17; Peer Assessment Panel, Australia Council for the Arts, 2015–; Board of Directors, Australian Music Centre, 2013–15; Advisory Panel, Black Arm Band, 2011–15; Judging Panel, City of Melbourne Arts Grants, 2011–; Advisory Committee, Australian Music Centre, 2010–2012; Judging Panel, Sidney Myer Performing Arts Award, 2008, 2009; Board of Directors, Elision Ensemble, 2008–15; Board of Directors, Astra Chamber Music Society, 2006–12; Board of Directors, Australian Music Centre, 2006–10; Judging Panel, Ian Potter Composer Fellowship Award, 2005–07; Artistic Review Panel, Musica Viva Australia, 2004–08; Honorary Fellow, University of Melbourne, 2002–.
Prizes and Awards
Sidney Myer Performing Arts Award for an Individual 2019; Green Room for best composition and sound design for one infinity, with Max de Wardener, Wang Peng, Jim Atkins 2019; ARIA (Australian Recording Industry Award) for best original show – Conversations with Ghosts 2013; Fellowship, Australia Council for the Arts, Music Board 2012-13; Helpmann Award, best touring production – Namatjira 2012; Excellence in a Regional Area, Art Music Awards APRA-AMC – Four Winds Festival 2012; State Award for Excellence, Art Music Awards APRA-AMC – en masse 2011; Outstanding Musician, Melbourne Prize for Music 2007; Churchill Fellowship 2006; Best performance, Art Music Awards APRA-AMC – Ledger's Line Drawing 2006; ARIA (Australian Recording Industry Award) for best classical recording – Il flauto dolce 2001; Music Council of Australia/Freedman Fellowship for Australian performer of superb achievement 2001; Helen M. Schutt Scholarship, most highly ranked female research student 1999; Most outstanding graduate, Carl Nielsen Academy of Music, Denmark 1998; First Prize, Second Australian Recorder Competition 1995; Catherine Grace McWilliam Prize for most outstanding graduate, University of Melbourne 1994; Queen's Trust Award for outstanding young Australians 1994; Welsford Smithers Travelling Scholarship, University of Melbourne 1994; First place, Dean's Honours List, Faculty of Music, University of Melbourne, 1994.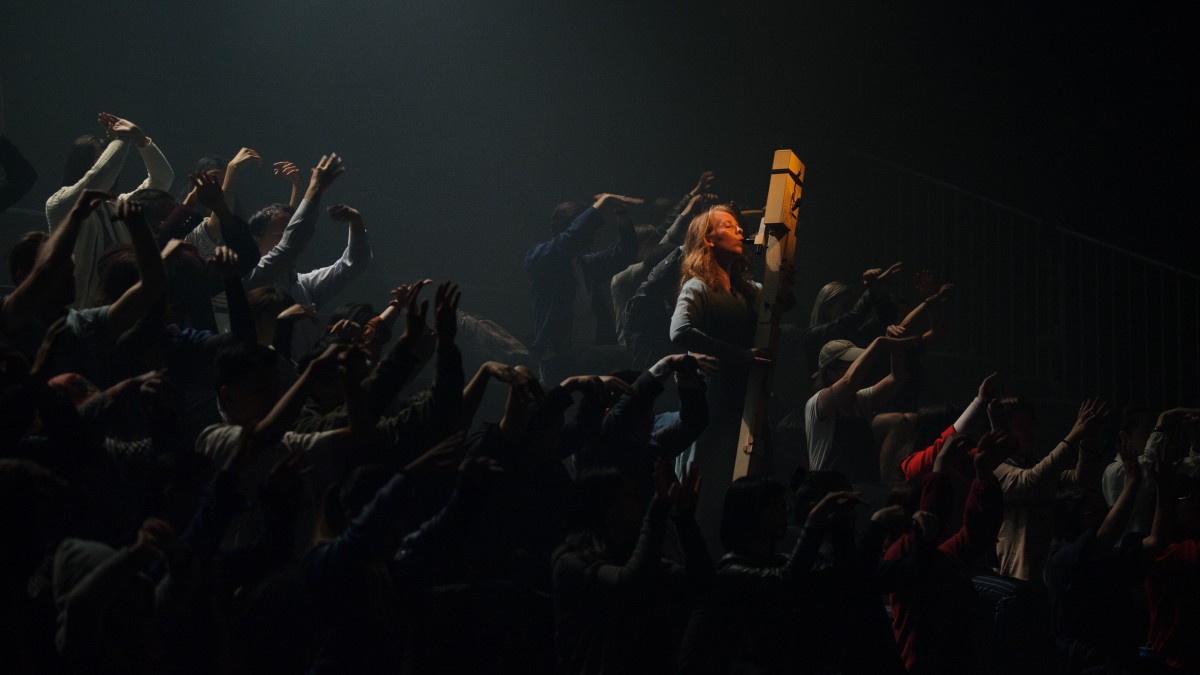 Sarah Walker
The incomparable Genevieve Lacey.
The Australian
Best of all was Vivaldi's C Major Recorder Concerto, played by Genevieve Lacey with a combination of sensuality, wit and mind boggling flamboyance.
The Guardian
A wonderfully inspired, nature-themed concert experience has taken place in the Adelaide Hills that one feels sure has never been attempted before. At the superb new Ngeringa Cultural Centre concert hall, recorder virtuoso Genevieve Lacey devised a series of performances spread across two days that explored the different qualities of light over a 24-hour cycle. Starting with "daytide" in the morning, then noon, dusk, "owl light" and back to morning again, she and her artist colleagues had the audience captivated from start to finish. There was so much fresh thinking in Ngeringa 24, as the concert series was dubbed, that it bamboozled at first. Gone was any conventional set program, and in its place was a kaleidoscopic sweep of short pieces by Francesco Landini, JS Bach, Ludovico Einaudi, Astor Piazzolla, Peter Sculthorpe and dozens more composers, plus numerous solo improvisations. Interspersed between the five concerts were poetry readings, electronic effects, creative lighting and black-and-white "lyric visuals" from filmmaker Sera Davies. … Lacey was mesmerising. As an improviser she thrives in the moment, within an aesthetic that is closely tied to nature. Her recorder playing had the effect of altering one's sense of time, slowing it down and attuning the listener to birdcalls, to the burbling of water and to contemplation itself.
The Australian
The collaborations of recorder virtuoso Genevieve Lacey are invariably imaginative, creative and engaging, yet her most recent offering has raised the bar, even for Lacey, to stratospheric heights. … It is difficult to imagine how Ngeringa 24, an assemblage of some of the nation's most sensitive and gifted artists at the recently completed Ngeringa Cultural Centre in the Adelaide Hills, could have been bettered. As listeners reluctantly departed from the auditorium, it was as if the linearity of time had been momentarily circumvented. There was that special afterglow that is reserved for only the most transcendent of experiences, an overwhelming sense of well-being that is as nourishing as it is palpable. Ngeringa 24 was a timely affirmation of the power of place that is too often forgotten in our conventional darkened city concert halls. There can be no place like this on Earth.
Limelight
Soliloquy is a celebration of the emotional power of music through musical monologue in Genevieve Lacey's bewitching renditions of Georg Phillip Telemann's Solo Fantasias. A 2018 release by ABC Classics, Soliloquy is a gorgeous album. One of Australia's most fascinating and celebrated artists, Genevieve Lacey's career is admirably diverse. I was captivated through this album through the raw emotional honesty of Lacey's playing. Lacey is the kind of performer whose playing is imbued with a sense of silent virtuosity. The playing is always in total subservience to musical intention and creative flow. I never felt like I was listening to Telemann according to Lacey, always Telemann via Lacey. This is a marvellous album. I urge you to find an hour in your day to sit with Genevieve Lacey and her bewitching renditions of these beautiful solo Fantasias by Georg Phillip Telemann. I guarantee a transformative experience.
Music Trust
The recorder virtuoso Genevieve Lacey, performed her solo set with such sensual concentration that the individual pieces she was presenting – almost all specially composed for her – seemed to fuse together as a single work. With pieces such as Fausto Romitelli's Seascape and her own en masse, Lacey constructed a space in real-time and allowed the audience to drift within it, gently pulling the audience into its depths, guiding our attention to certain obsessively-worked sounds. … The festival closed with a Sunday morning improvised set by Lacey and Ambarchi. Their continuous, softly spoken playing, moving within clearly defined harmonic limits, was transcendent. With each breath, a long, rich tone. With each tone, increasing affinity with the quality of the sounds. With this affinity, an uncoupling of the mind from the senses.
journalofmusic.com
Guest artist recorder virtuoso Genevieve Lacey demonstrated her extraordinary musicianship and versatility playing both Renaissance and electronic-assisted compositions across a range of instruments from the recorder family. Best of all was Adams et døgn – One Day – for solo recorders and computer, its quasi didgeridoo opening bass notes leading to complex reiterations of birdsong-like motifs that appeared to echo through an imagined forest in a celebration of nature.
The Age
Imagine lying in a field listening to a shakuhachi playing an ancient Buddhist koan. Or teaming up with a violin for a traditional Chinese folk song. Or, what the hell, adding koto and double bass to play Pachelbel's Canon and Mussorgsky's Pictures at an Exhibition. Imagine. That is what an entire community has done, with the gentle leadership of Four Winds Artistic Director Genevieve Lacey. … In her final festival, Lacey has brought virtuosos of the classical world, local artists, keen amateurs and passionate audiences to a place where music has no boundaries and imagination knows no bounds. … Lacey's two days of "what if?" music revelled in unusual instrument combinations and subversive reimaginings of old favourites. … But it also pushed beyond the strangely familiar and into the uncharted ground of new commissions. … Lacey and her magic flute move on but she leaves behind a flourishing tradition of opportunistic programming and can-do creativity supported by an inspiring community.
Sydney Morning Herald
Every so often a theatre performance will come along that has the rare power to touch the heart, lift the spirit, make us laugh, move us to tears and change the way we view our world. Namatjira is such a production. Like the red heart of the vast Australian landscape, Scott Rankin's brilliantly staged account of the life of famed indigenous watercolourist, Albert Namatjira, is epic in its nature and mesmerizing in its haunting beauty. … Namatjira's life is related through the time-honoured oral tradition of story telling, combined with music, dance, singing and art. … On the other side of the stage, virtuosic composer and musician Genevieve Lacey creates the haunting woodwind sounds of the desert landscape. Music, art and story telling fuse in a symphony of sentiment, cultural sensibility and awareness.
Canberra Times
Nigel Levings's lighting makes a powerful contribution to mood [of Namatjira] as does the live score by Genevieve Lacey, whose playing of the contrabass recorder – almost a floor-standing organ pipe – embodies the notion of cultural exchange beautifully.
Sydney Morning Herald
Genevieve Lacey's en masse was a hypnotic blend of music, sound and film, experienced while lying on lounges in a darkened room. Bliss.
The Weekend Australian
Lacey is an inspiring performer who lights up the stage with her fevered cascades of notes and soulful lyricism. … It was in the largo that Lacey's transparent tone came into its own floating sybaritically over the pizzicato accompaniment. Next stop, an extended outbreak of birdsong miraculously flooding out from Lacey's fingers.
The Sydney Morning Herald
This was a bravura performance from a consummate artist. Rapid runs and figurations were executed with thrilling agility and astonishing clarity of articulation. In slower movements, her elegant phrasing and finely graded dynamics created moments of hushed intensity. Throughout, Lacey sustained splendid breath control and refined timbre, radiating burnished warmth on the lower-pitched instruments and gleaming purity from the higher-pitched ones.
The Australian
The night's most moving moment came in the simple, fluttering poetry of Lacey's version of Jacob Van Eyck's Engels Nachtegaeltje. In one of the more familiar works played, the performer's ability to make her own dexterity appear effortless and the care she dealt out to every note in this solo's rich structure ensured the festival began with a touch of magic.
The Age
Telemann's Recorder Concerto in C showed Lacey's warm tone on the gentle treble recorder. Her marvelous breath control and articulation made joyful work of Telemann's cascading runs and infused the slow movement with aching sorrow. … The concert was delivered with a confident élan that made the outrageous versatility and virtuosity appear normal.
West Australian
Genevieve Lacey swoops from stratospheric sopranino to low hovering bass recorders with ease, perfection and grace. In her company, the program soars to dizzying heights, carrying the audience aloft on wings of song to delight the ear and beguile the soul.
The Sydney Morning Herald
The final pair of pieces, songs by Hildegard von Bingen, receive exquisitely simple treatment … both are entrancing, with subtle nuances or ornament, rhythm, intonation and articulation illuminating the pure, floating melody. There has always been something otherworldly about Genevieve's playing, and this repertoire brings it to the fore. There is no overt display of virtuosity here, just beautifully expressive playing which transcends technique.
Music Forum
Genevieve Lacey shows just how it is done – beautiful sound, clear pitch and a musical intelligence that is unswerving…
The Australian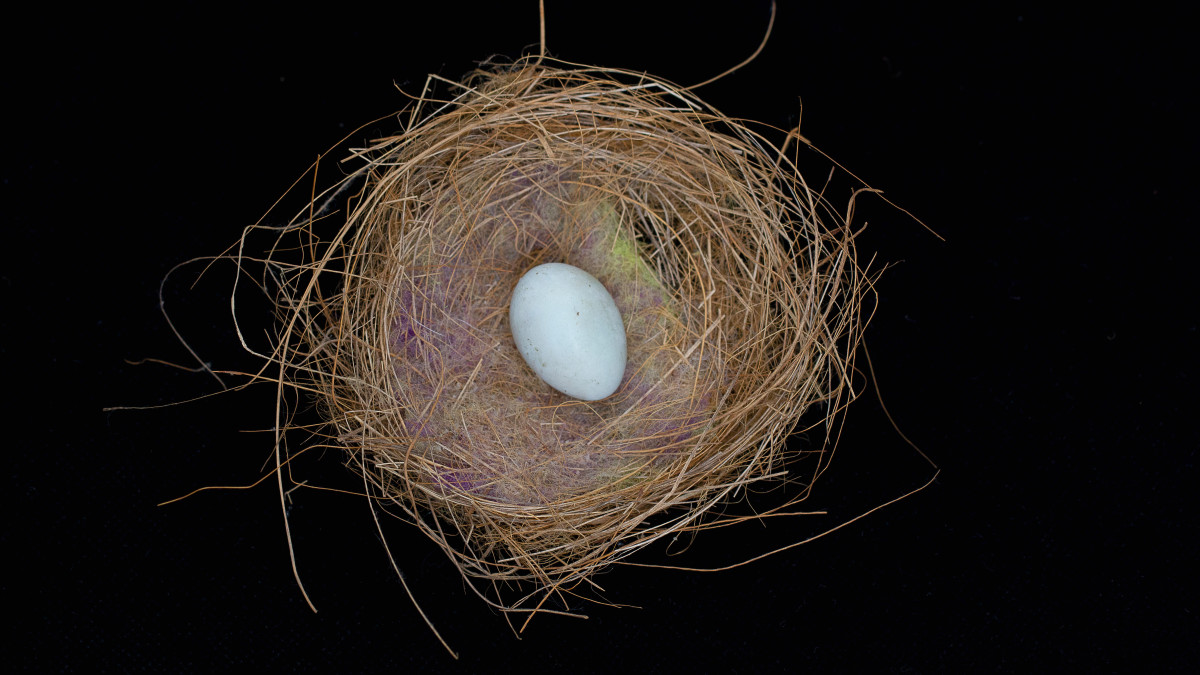 Elizabeth O'Donnell