Pleasure Garden
Genevieve Lacey concept, co-composer
Jan Bang co-composer
Jim Atkins audio design
Robin Fox interactive system design
Pete Brundle digital design
Sera Davies, Mika Nishimura, Angus Kemp filmmakers
Stephen Goddard graphic design
Martel Ollerenshaw international producer
In Pleasure Garden, music and environmental sounds combine to create a listening garden – a gently interactive instrument.
Elegant audio design transforms the garden into a place of musical play, of repose and delight. Visitors are invited into the music and natural architecture, to play the garden, to stroll or recline with friends and strangers. The garden responds to movement – different layers of the composition move subtly across the space as you explore it, or sit a while and listen.
Inspired by the story and music of the 17th-century musician, composer, improviser and nobleman Jacob van Eyck, Pleasure Garden combines excerpts from his work, set within newly-composed music by Genevieve Lacey and Jan Bang, in collaboration with Jim Atkins, Robin Fox, Pete Brundle, Sera Davies and Stephen Goddard.
Pleasure Garden is contemplative. It's a place of delicate sounds, inviting visitors to move slowly, listen deeply, amble, picnic, rest and play in its subtle world.
Visit the Pleasure Garden website here.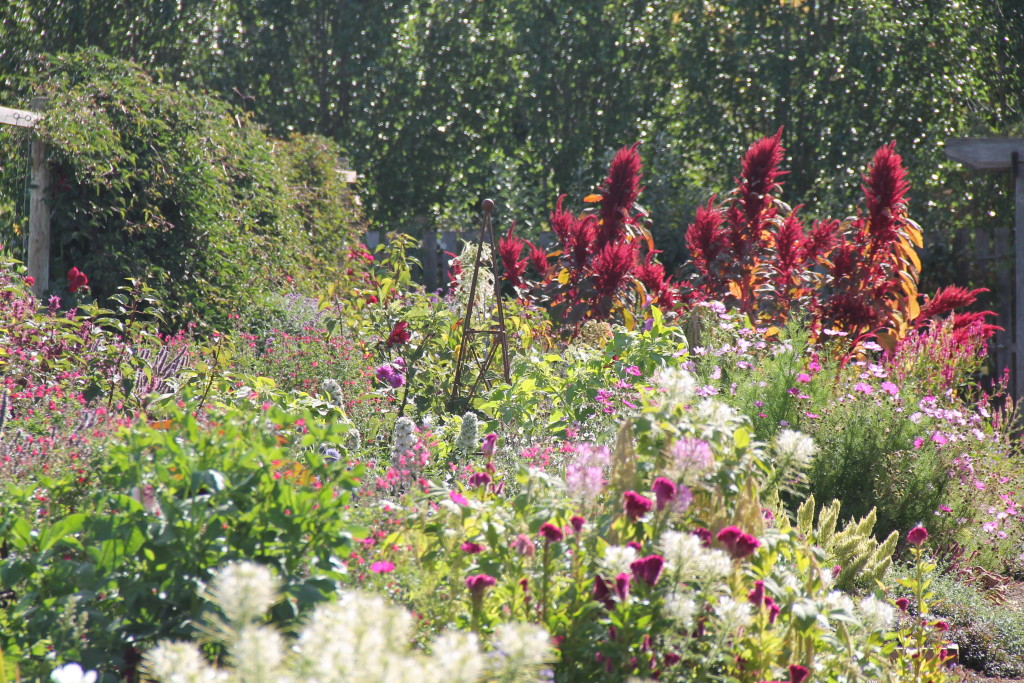 Lambley Garden, photo Genevieve Lacey
Künstlerhaus Boswil
Flurstrasse 21, 5623 Boswil, Switzerland
8 July-2 August 2019
Harewood House
Harewood, Leeds LS17 9LG
Opens 28 June 2019
Salters Yard Garden
4 London Wall, Barbican, London EC2Y 5DE
24 May -14 June 2019 for Play The Mile
Charterhouse Garden, The Charterhouse
Charterhouse Square, London EC1M 6AN
18-19 May 2019 for Barbican Sound Unbound Festival
Norfolk and Norwich Festival
Felbrigg Hall, Felbrigg, Norwich NR11 8PR
11-26 May 2019
Royal Botanic Gardens Melbourne
Birdwood Ave, South Yarra VIC 3141
16 March-7 April 2019
Sydney Festival World Premiere Season
Vaucluse House Gardens, 69A Wentworth Rd, Vaucluse NSW 2030
7-26 January 2016