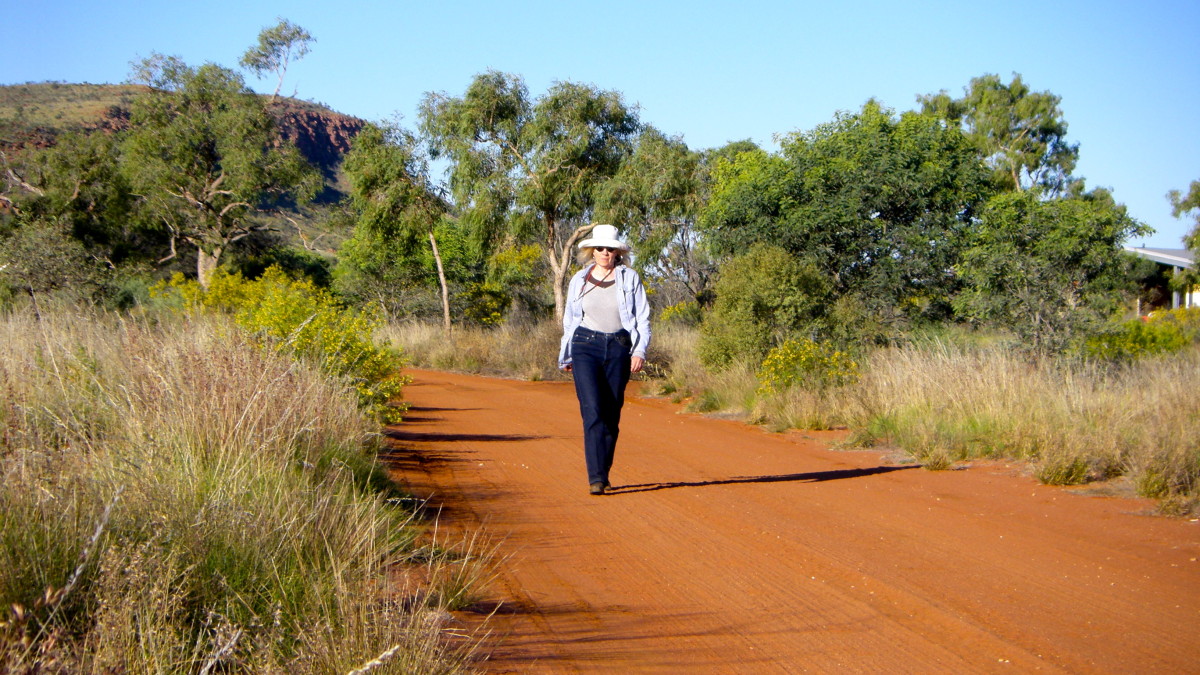 Absolute Bird
A collaboration with Hollis Taylor (pictured above).
Inspired by the virtuosic pied butcherbird, Hollis Taylor wrote a suite of solo recorder works for me in 2015. In 2017, with conductor Paul Kildea, sound designer Jim Atkins and the Adelaide Symphony Orchestra, we premiered her concerto Absolute Bird, for recorder, field recordings, and chamber orchestra (strings, single winds and brass, percussion). Absolute Bird has since been performed at Southbank London, 3 May 2019, with City of London Sinfonia and Jessica Cottis, and has multiple other outings in train.
Hollis is a violinist/composer. She had an epiphany in 2001 at a remote WA sheep station. Wandering about, she heard a leisurely, rich-toned phrase from a jazz flutist in a tree. An explosion of sound in another tree answered—a long, bold rattle descended sharply and swiftly, and a duet ensued—no, a trio. Twenty otherworldly seconds passed. She notated several phrases, but her aspiration was to know more precisely what these birds were up to. She came to devote herself to the songs of the heretofore unstudied pied butcherbird. In the outback, solo butcherbird songs may last for up to seven hours, especially on moonlit nights. They all differ one from another and transform annually.
Her current compositions focus entirely on this songbird, whom she records four months per year in the outback, along with ambient sounds from other creatures. Their success in creating a musical culture with significant commonalities with human music has provoked her to reconsider an old question: Is birdsong music? Her book on them is due out in June, accompanied by the concurrent release of a double CD of her avian-based compositions.
Hollis' edited field recordings rarely incorporate the pied butcherbird and instead may include the songs and sounds of other creatures; an outback fence; a livestock auctioneer; a bird count made from a small airplane – whatever she encounters on her trips. Some are spare, others dense. Some create a pastoral character that is deeply Australian, while others are more radical in nature; in all of them her intent is to underline compelling aspects of the outback and to spark new ways to listen to our sonic environs.
For the Absolute Bird concerto project, Hollis takes inspiration from the contrapuntal events of a dawn chorus, with its wide range of frequencies, timbres, and sound sources, forming the ultimate surround sound. Feathered choristers compete intensively for their niche in the available broadcast space and time. Her orchestration experiments with performers replicating a dawn chorus. An entire soundscape unfolds around the audience.
Listeners both in Australia and abroad hunger for works that strongly evoke a sense of place and speak to current concerns about the health of our planet. Setting butcherbird song amid environmental field recordings and alongside live instrumental sounds conjures up an unmistakably Australian sound world.
It's been an extraordinary pleasure working with Hollis, having her guide me into the infinitely rich world of the pied butcher bird.  It was a privilege to premiere her remarkable piece, and now I'm loving travelling far and wide with it.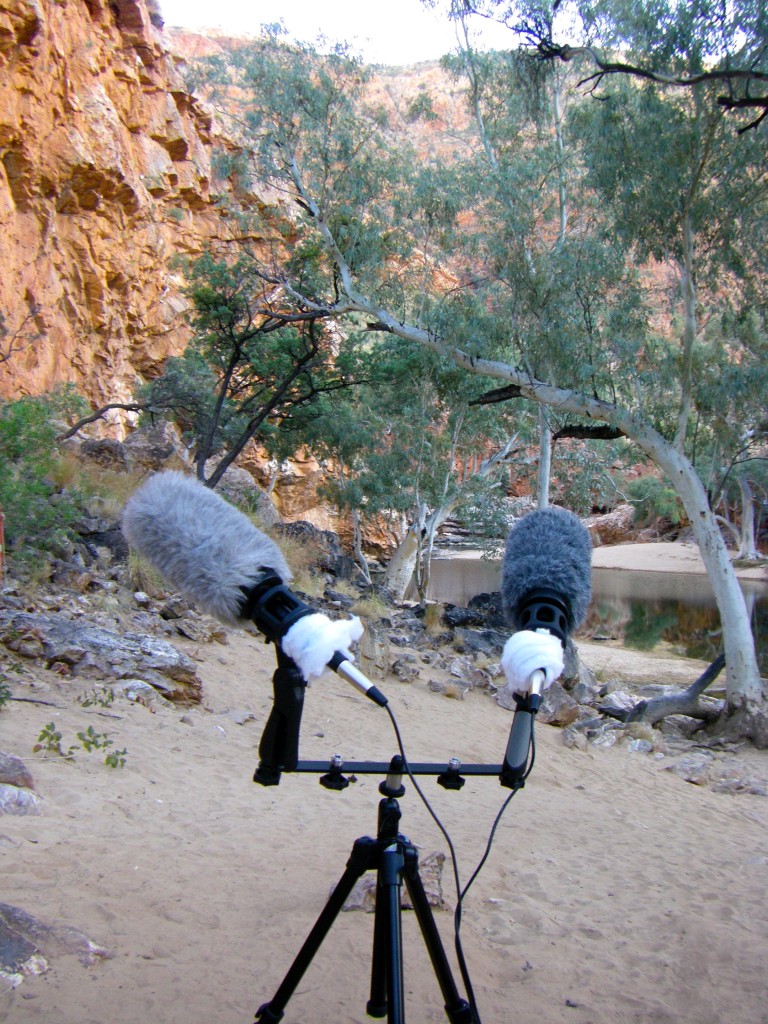 Jessie Gap, Hollis Taylor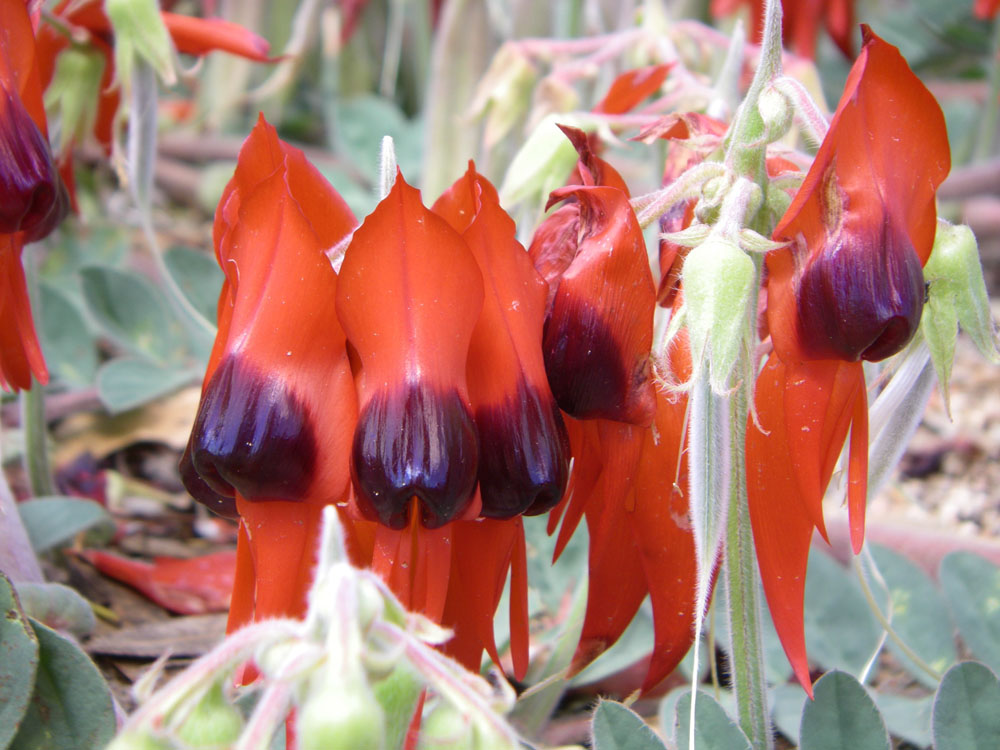 Sturt's Pea, Alice Springs, Hollis Taylor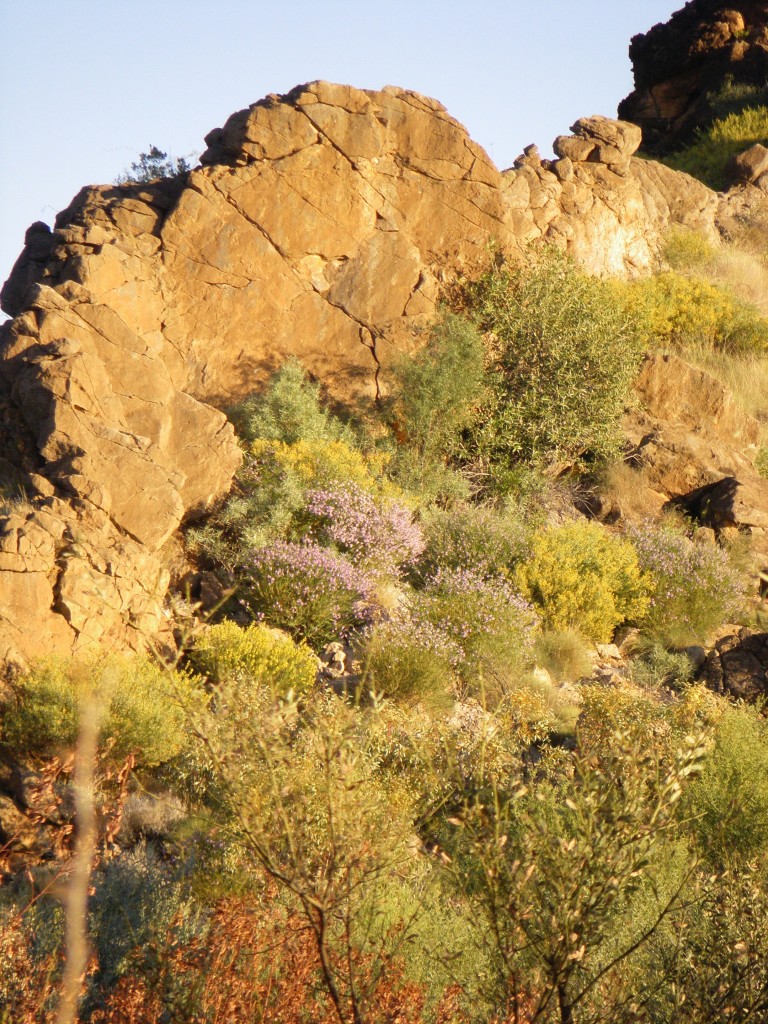 Ormiston Gorge, Hollis Taylor