Genevieve Lacey is a recorder virtuoso, serial collaborator and artistic director.
Her wide-ranging musical interests have seen her playing for the Queen in Westminster Abbey, representing Australian culture with a performance at the Lindau International Convention of Nobel Laureates, playing as a concerto soloist in the BBC Proms, Albert Hall, performing in prisons in the Pilbara, on an oval on Thursday Island alongside indigenous colleagues, in a shearing shed in north-west Tasmania as part of a quartet of free improvisers, and at the opening night of the London Jazz Festival with UK jazz luminary John Surman.
Alongside her performance career, Genevieve has created a significant body of large-scale collaborative works. Credits include Pleasure Garden (Sydney Festival, Centre for the History of Emotions, Australia Council for the Arts 2015-), Acoustic Life of Sheds (Big hART, 10 Days on the Island 2015), Life in Music (ABC Radio National 2015), Conversations with Ghosts (Paul Kelly, James Ledger, Australian National Academy of Music 2012-13), Namatjira (Big hART, Belvoir St, 2010-), en masse (Melbourne and Adelaide Festivals, 2010-). Genevieve has also commissioned, premiered and recorded scores of new works, written especially for her.
Genevieve has a substantial recording catalogue (ABC Classics) and a high-profile career as soloist with orchestras and ensembles around the world. Genevieve's work has won her multiple awards including two ARIAs (Australian Recording Industry Awards), a Helpmann award, Australia Council, Freedman and Churchill Fellowships and Outstanding Musician, Melbourne Prize for Music. She holds academic and performance degrees (including a doctorate) in music and English literature from universities in Melbourne, Switzerland and Denmark.
Genevieve is currently Artistic Director for FutureMakers, Musica Viva's artistic leadership program, Chair of the Australian Music Centre board, and a member of the UKARIA artistic advisory panel. Previously she has been curator of Ngeringa 24, Artistic Director of Four Winds Festival, curator and presenter for Wheeler Centre's Words and Music, and curator of the live music for the Art Music Awards for the Australian Music Centre and APRA. In 2013, Genevieve gave the 15th Peggy Glanville-Hicks Address.
Genevieve performs music spanning ten centuries, working in contexts as diverse as her medieval duo with Danish pipe and tabor player Poul Høxbro, guest appearances as soloist with the Australian Chamber Orchestra, and her role alongside indigenous colleagues in The Black Arm Band. Her long-term musical partners include James Crabb, Karin Schaupp, Poul Høxbro, the Australian Chamber Orchestra, Australian Brandenburg Orchestra, Flinders Quartet, Marshall McGuire, Jane Gower and Lars Ulrik Mortensen, Neal Peres Da Costa and Daniel Yeadon, and Elision Ensemble. She has also performed as soloist with Academy of Ancient Music, English Concert, Concerto Copenhagen, Tapiola and Kymi Sinfonietta, St Petersburg Chamber Orchestra, Korean Symphony Orchestra, Malaysian Philharmonic Orchestra and the Australian Youth, Melbourne, West Australian, Tasmanian and Queensland Symphony Orchestras.
Genevieve's regular collaborators include Jim Atkins (sound designer), Sophie Raymond (filmmaker), Chloe Hooper (writer), Gideon Obarzanek (choreographer), Scott Rankin (playwright), Ben Cobham and Andrew Livingstone (bluebottle design), Martel Ollerenshaw (producer), Marc Silver (filmmaker), Steven Richardson (producer), Heather Betts (artist), Andy Packer (director), Katherine Tonkin (actor), Michaela Coventry (producer), John Bolton (theatre maker), Pete Brundle (design), Robin Fox (sound artist), Sera Davies (filmmaker), Stephen Goddard (designer), Oren Ambarchi (sound artist), Helen Herbertson (choreographer), in addition to composers Steve Adam, Damian Barbeler, Richard Barrett, Elena Kats-Chernin, Brett Dean, Taylor Deupree, Ross Edwards, Moritz Eggert, Lawrence English, Christian Fennesz, Andrew Ford, Ben Frost, Paul Grabowsky, Iain Grandage, Andrea Keller, James Ledger, Liza Lim, Nico Muhly, Tim O'Dwyer, dj olive, Maurizio Pisati, John Rodgers, Bob Scott, Peter Sculthorpe, John Surman, Hollis Taylor, Erkki-Sven Tüür, Max de Wardener, Lawrence Whiffin and Jason Yarde.
Genevieve has performed at many of the world's pre-eminent music and arts festivals including The Proms, Paris Festival d'Automne, Moscow Chekhov International Theatre Festival, London Jazz Festival, Klangboden Wien, Seoul International Music Festival, Copenhagen Summer, Sablé, Montalbane, MaerzMusik, Europäisches Musikfest, Mitte Europa, David Oistrakh Festival Estonia, Adelaide, Brisbane, Cheltenham, Huddersfield, Lichfield, Melbourne, Spitalfields, Sydney, Perth, White Night and MONA FOMA Festivals.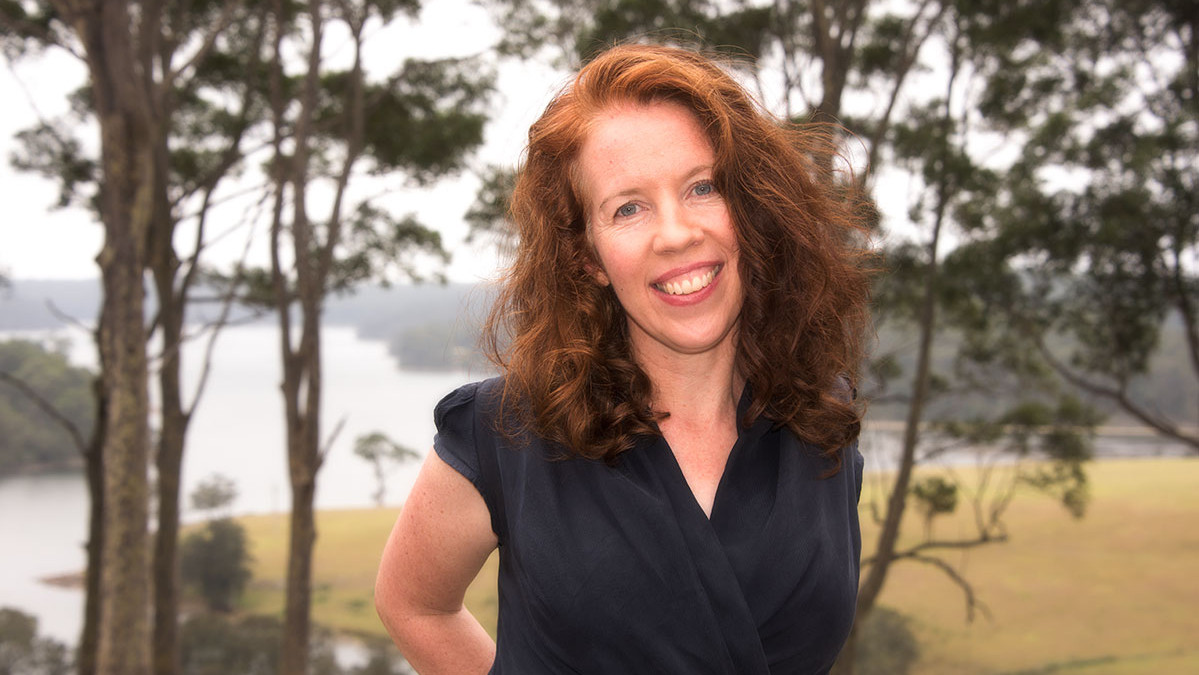 Heide Smith
Quotes
The incomparable Genevieve Lacey.

Peter Burch

The Australian
Guest artist recorder virtuoso Genevieve Lacey demonstrated her extraordinary musicianship and versatility playing both Renaissance and electronic-assisted compositions across a range of instruments from the recorder family. Best of all was Adams Et Døgn – One Day for solo recorders and computer, its quasi didgeridoo opening bass notes leading to complex reiterations of birdsong-like motifs that appeared to echo through an imagined forest in a celebration of nature.

Martin Duffy

The Age
Best of all was Vivaldi's C Major Recorder Concerto, played by Genevieve Lacey with a combination of sensuality, wit and mind boggling flamboyance.

Tim Ashley

The Guardian
The recorder virtuoso Genevieve Lacey, performed her solo set with such sensual concentration that the individual pieces she was presenting – almost all specially composed for her – seemed to fuse together as a single work. With pieces such as Fausto Romitelli's Seascape and her own en masse, Lacey constructed a space in real-time and allowed the audience to drift within it, gently pulling the audience into its depths, guiding our attention to certain obsessively-worked sounds. … The festival closed with a Sunday morning improvised set by Lacey and Ambarchi. Their continuous, softly spoken playing, moving within clearly defined harmonic limits, was transcendent. With each breath, a long, rich tone. With each tone, increasing affinity with the quality of the sounds. With this affinity, an uncoupling of the mind from the senses.

Garrett Sholdice

journalofmusic.com
Imagine lying in a field listening to a shakuhachi playing an ancient Buddhist koan. Or teaming up with a violin for a traditional Chinese folk song. Or, what the hell, adding koto and double bass to play Pachelbel's Canon and Mussorgsky's Pictures at an Exhibition. Imagine. That is what an entire community has done, with the gentle leadership of Four Winds artistic director Genevieve Lacey. … In her final festival (she hands over to Paul Kildea for 2014) Lacey has brought virtuosos of the classical world, local artists, keen amateurs and passionate audiences to a place where music has no boundaries and imagination knows no bounds. … Lacey's two days of "what if?" music revelled in unusual instrument combinations and subversive reimaginings of old favourites. … But it also pushed beyond the strangely familiar and into the uncharted ground of new commissions. … Lacey and her magic flute move on but she leaves behind a flourishing tradition of opportunistic programming and can-do creativity supported by an inspiring community. Kildea has a tough act to follow.

Harriet Cunningham

Sydney Morning Herald
As composer and performer:
Every so often a theatre performance will come along that has the rare power to touch the heart, lift the spirit, make us laugh, move us to tears and change the way we view our world. Namatjira is such a production. Like the red heart of the vast Australian landscape, Scott Rankin's brilliantly staged account of the life of famed indigenous watercolourist, Albert Namatjira, is epic in its nature and mesmerizing in its haunting beauty. … Namatjira's life is related through the time-honoured oral tradition of story telling, combined with music, dance, singing and art. … On the other side of the stage, virtuosic composer and musician Genevieve Lacey creates the haunting woodwind sounds of the desert landscape. Music, art and story telling fuse in a symphony of sentiment, cultural sensibility and awareness.

Peter Wilkins

Canberra Times
Nigel Levings's lighting makes a powerful contribution to mood [of Namatjira] as does the live score by Genevieve Lacey, whose playing of the contrabass recorder – almost a floor-standing organ pipe – embodies the notion of cultural exchange beautifully.

Jason Blake

Sydney Morning Herald
The other spellbinding element of the [Namatjira] production is the music and soundscape, played live on stage by Genevieve Lacey. Best known around the world as one of the finest recorder players in the business, this is Lacey's first outing into theatre composition and it's terrific: counterpointing, adding and underlining and always into but not over the action.

Diana Simmonds

www.stagenoise.com
Genevieve Lacey's en masse was a hypnotic blend of music, sound and film, experienced while lying on lounges in a darkened room. Bliss.

Deborah Jones

The Weekend Australian
en masse is part concert, part film, part installation and the creation of renowned recorder virtuoso Genevieve Lacey and filmmaker Marc Silver. I hardly want to write too much lest I say too much! It is an experiential piece, by which I mean – you really need to go, and sit, and watch, and listen, and go on your own trip. The combination of Lacey, whose repertoire spans ten centuries, and the computer generated sounds creates an atmosphere of altering transformations that are unique to each performance. Redefining it as 'electrocoustic' they are able to wrap the audience in sound and movement. This is a sensual experience and without being overt, en masse addresses themes like the impact of globalisation, individualism and consumerism. The subtle message of order in chaos is alluded to through the projected imagery of birds. The piece is as much about space as it is about the sound and the image, as well as, the collaborators and audience working together en masse. I don't want to say anymore, because I really think it deserves what can only come from first hand experience. A refreshing piece that although is perfect at 30 minutes long, I wanted to indulge in the space for longer, as if returning to the mother's womb – I did not want to leave to face the chaos that is life.

Erin Keys

ArtsHub
More reviews as performer:
Not content with being the country's most expert, most scholarly and best-known recorder player, Genevieve Lacey has added some theatrical touches to her performances. Her entry by the West door and procession along the aisle, playing a lively 14th century Trotto-Saltarello the while, showed her complete command of the instrument and the occasion. Applying her admirable technique to sopranino, descant, treble, tenor and bass products of both ancient and modern design, she added electronics and computer manipulation into the mix. Lacey's fluttering fingers and unerring judgment sent the angels soaring high into the heavens on jewel-encrusted wings.

Elizabeth Silsbury

Adelaide Now
Lacey is an inspiring performer who lights up the stage with her fevered cascades of notes and soulful lyricism. … It was in the largo that Lacey's transparent tone came into its own floating sybaritically over the pizzicato accompaniment. Next stop Spring with an extended outbreak of birdsong miraculously flooding out from Lacey's fingers.

Harriet Cunningham

The Sydney Morning Herald
This was a bravura performance from a consummate artist. Rapid runs and figurations were executed with thrilling agility and astonishing clarity of articulation. In slower movements, her elegant phrasing and finely graded dynamics created moments of hushed intensity. Throughout, Lacey sustained splendid breath control and refined timbre, radiating burnished warmth on the lower-pitched instruments and gleaming purity from the higher-pitched ones. She tastefully ornamented her solo lines, and her fluttering trills realised the avian character of the first movement of Spring.

Murray Black

The Australian
The last work, 'Three Landscapes', finally allowed Lacey to display her virtuosic talent; her instruments (which ranged from a tiny sopranino recorder to a clunky-looking contrabass) seemed to be extensions of her own body which sang with passion, delicacy and sensitivity. The small and much-maligned recorder finally comes into its own when Lacey plays, and her technical brilliance is never reduced to virtuosity for virtuosity's sake, but remains entirely natural and meaningful.

Rachel Orzech

Australian Stage Online
The night's most moving moment came in the simple, fluttering poetry of Lacey's version of Jacob Van Eyck's Engels Nachtegaeltje. In one of the more familiar works played, the performer's ability to make her own dexterity appear effortless and the care she dealt out to every note in this solo's rich structure ensured the festival began with a touch of magic.

Clive O'Connell

The Age
Telemann's Recorder Concerto in C showed Lacey's warm tone on the gentle treble recorder. Her marvelous breath control and articulation made joyful work of Telemann's cascading runs and infused the slow movement with aching sorrow. … The concert was delivered with a confident élan that made the outrageous versatility and virtuosity appear normal.

Rosalind Appelby

West Australian
Genevieve Lacey swoops from stratospheric sopranino to low hovering bass recorders with ease, perfection and grace. In her company, the program soars to dizzying heights, carrying the audience aloft on wings of song to delight the ear and beguile the soul.

David Vance

The Sydney Morning Herald
Genevieve Lacey's superlative playing of almost every instrument of the recorder family was a matter of sheer, unforced delight.

Roger Covell

The Sydney Morning Herald
The final pair of pieces, songs by Hildegard von Bingen, receive exquisitely simple treatment … both are entrancing, with subtle nuances or ornament, rhythm, intonation and articulation illuminating the pure, floating melody. There has always been something otherworldly about Genevieve's playing, and this repertoire brings it to the fore. There is no overt display of virtuosity here, just beautifully expressive playing which transcends technique.

Malcolm Tattersall

Music Forum
Genevieve Lacey would be a superstar if she had chosen to champion an instrument more fashionable than the recorder. As it is, she's still able to walk the streets unmolested. But you have to suspect that she will be single-handedly responsible for a resurgence of interest in that much-maligned "school" instrument.

D. Simonds

Sunday Telegraph
… Genevieve Lacey is a virtuoso of the recorder… she is living, breathing proof that specialists need only apply. The technique is frankly superhuman, the musicianship supreme.

Elizabeth Silsbury

Adelaide Advertiser
… Genevieve Lacey shows just how it is done – beautiful sound, clear pitch and a musical intelligence that is unswerving…

Hilary Shrubb

The Australian